AllinclusivePromotions.Com
about us
Timeshare Orlando Marketing Group, LLC
---
Book with confidence
AllinclusivePromotions.Com is a division of Timeshare Orlando Marketing Group LLC. An Orlando Florida based Company, registered with the Florida Department of State, Division of Corporations, in operations since August 2002. Our company is licensed with the Florida Department of Agriculture Division of Consumer Services, as a Florida Seller of Travel. Reg. No. ST35208.
Our mission is to provide families with a memorable experience and a great vacation to remember. Our company is dedicated to facilitating vacation packages at greatly discounted rates, while introducing families to the wonderful concept of Vacation Ownership, better known as Timeshare.
The participating resort developers on our websites, are among the most successful companies in the vacation industry, and are excited to have the opportunity to present an alternative for your future family vacations; however, the decision is entirely yours. We invite you to visit these exciting destinations and create lifetime memories for your family.
Travel Planning Tips
Planning your family vacations can be a little stressful and confusing, especially when it comes to deciding what to book first, airfare or accommodations?
Many people like to take advantage of discounted airfares; however, they are for the most part time-restricted, so it is always a good idea to secure your accommodations first. After all, it is easier and cheaper to modify a hotel reservation versus a flight reservation
Selecting your dates
In order to facilitate your online booking process, we have included availability calendars on every resort featured on our site. The calendars give you a good idea of what dates are available for the resort of your choice.
Calculating the price
Another very important feature of the calendars is the ability to automatically calculate the accurate price of your reservation. The price is calculated based on your arrival date, number of nights, room type, and number of people and their respective ages.
These calendars are updated regularly with availability reports supplied to us by the resort inventory managers; however, availability can only be confirmed after submitting a reservation request on our site and waiting for the resort's final approval for your dates.
We clearly mark sold-out and black-out dates on our calendar so you don't waste your time looking for dates that are not available. The more time you give yourself to book your accommodations, the better, but we recommend doing it no less than 2 weeks from arrival, as it is more complex and difficult to process the reservation.
Travel Safety & Health
While traveling abroad, we strongly recommend to only book excursions and or activities from the resort's concierge service desk, as they only deal with well-known and established service providers.
It is also recommended to only eat and drink at the resort's restaurants and bars as they are required to follow sanitation guidelines.
If traveling from the USA, it is always a good idea to record your trip with the Smart Traveler Enrollment Program (STEP). in case of any unforeseen emergency event.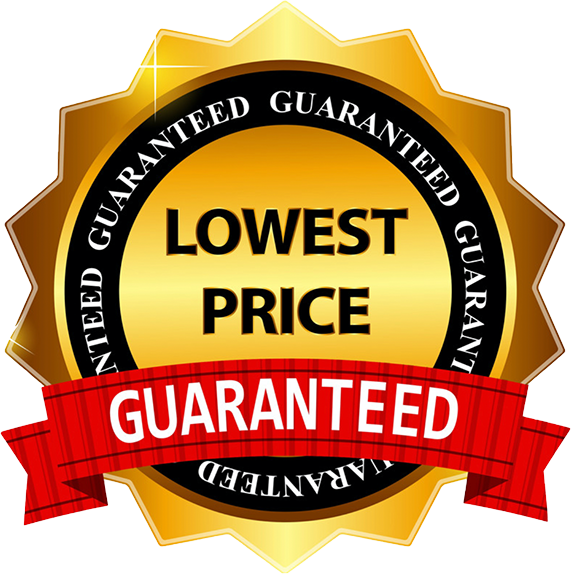 If you find a lower rate published online for the same hotel, room type, number of people and same dates, we will match the price plus an additional 10%
Frequently Asked Questions
What is included in the price?
These packages include accommodations and all your meals and drinks (including alcohol). They also include taxes and gratuities. Some resorts charge a resort fee (not all), in which case, it will be displayed on the price box next to the calendar.
What is the reservation process?
Once you submit your reservation request online, you will receive a verification phone call within a couple of days, and shortly after that, your reservation will be confirmed. Some resorts require for you and your spouse to sign a form that includes the Terms and Conditions. That form can be sent back to us via email or fax.
Is transportation from the airport included?
Yes. One-way transportation from the airport to the resort for your entire family is include in the price. Please be advised that you are responsible for transportation back to the airport upon check-out.
How can I calculate the price for my reservation?
Before submitting your reservation request, you can calculate the price for a reservation for all family members traveling with you, by using the availability calendar located on each resort's information page.
Can I book more than one room?
In occasions, you can book up-to 2 rooms (special request by phone only), depending on the number of people traveling with you. At least one adult must sleep in the second room.
Can two families book this promotion?
No. These promotions do not allow groups of families or friends traveling together on the same dates. It is actually penalized by the resorts by charging full rack rate to both parties at the time of check-in. Please refer to Terms & Conditions before booking.
Do I need a passport?
You and every single member of your family will need a current passport in order to re-enter the United States or Canada.
Is airfare included in the price?
No. Airfare is not included in the price. At your arrival to your destination, one-way transportation from the airport to the resort is included for you and your family.
What are the requirements for these promotions?
The requirements, qualifications and Terms & Conditions for these promotions can be found in the resort's calendar, under the price section. Also, the Terms & Conditions can be found at the bottom of every resort's information page.
When do I pay for my reservation?
We collect your form of payment on our secured reservation form. The card is not charged automatically, but your card will be charged once the reservation is confirmed. Usually processing time is two or three days after you submit your request online.