Luxury Aventuras Resort & Spa - Riviera Maya
4 Nights / 5 Days All-Inclusive From
$479
Per Couple
Minimum Stay 4 Nights - Maximum Stay 7 Nights
Resort Preview Required
Timeshare & Vacation Club Promotion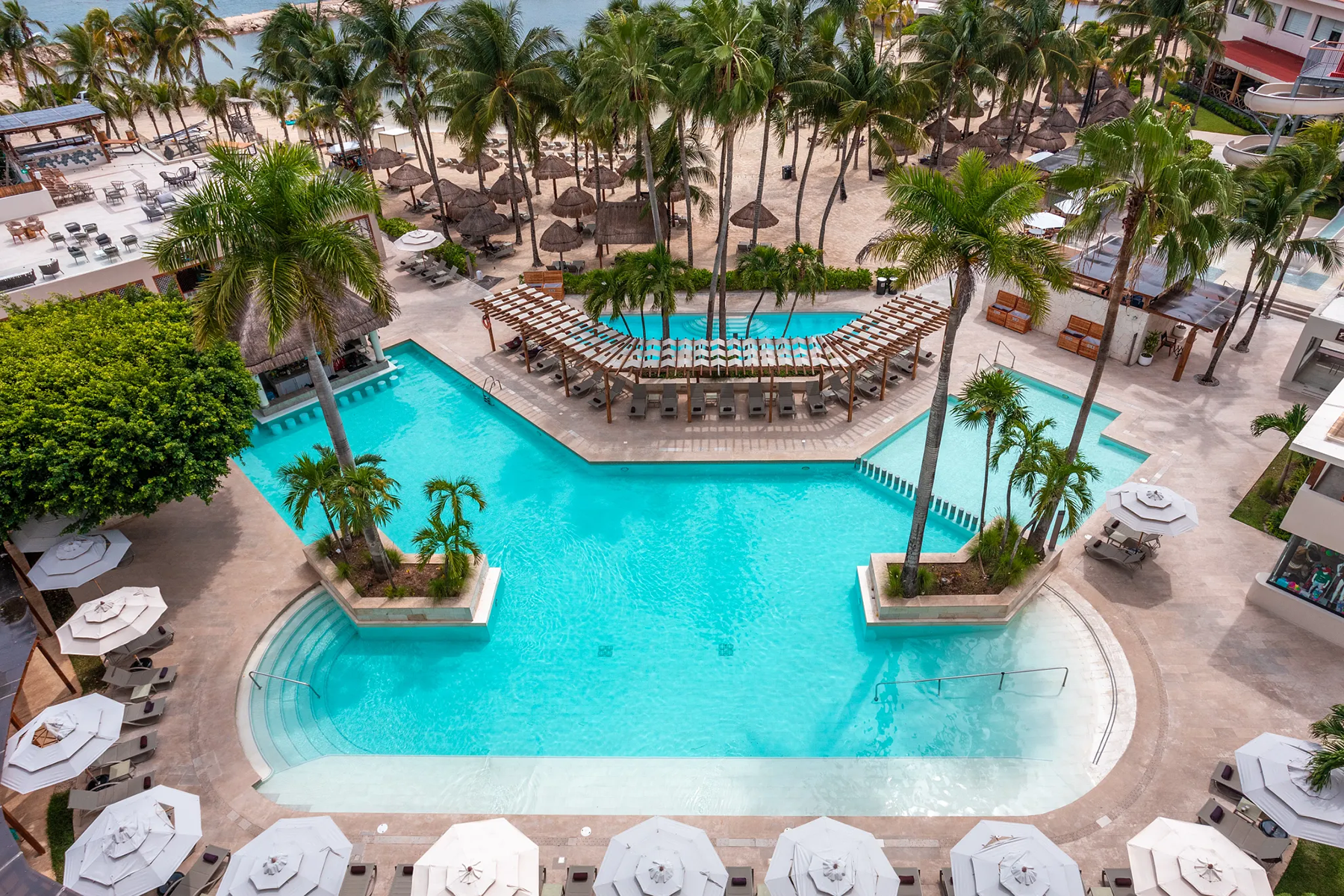 Cancun - Mayan Riviera - Playa del Carmen - Timeshare Promotions, Mini Vacation Packages, Discounted Family Vacations, and Special Deals to preview the best Timeshare, Vacation Ownership, and Vacation Club properties in the Mayan Riviera
Calculate the Price of Your Vacation
Please select your choice of room type and number of nights from the fields below, and then click the calendar on your desired arrival date.
Select Total Number Guests Including yourself
* You, and your spouse/significant other if married or cohabiting, must attend a 120-minute Vacation Club Sales presentation. Please read the Terms & Conditions for this promotion to see if you meet the minimum eligibility requirements.
Your Discounted Price
For the whole family - for your entire stay!
$
---
---
Minimum Stay is 4 Nights, Maximum Stay is 7 Nights.
Qualifications
Qualifications
Attendance at a 120-minute sales presentation at the resort's Vacation Club sales center is required.
Participants must be available for 4 hours, without any prepaid or scheduled activity on the day of the tour presentation.
One Personalized Credit Card(VISA, MASTERCARD, AMEX) will be required to check-in at this resort.
Credit cards must be presented either physically or digitized with cardholders app. Screenshots are not allowed. Major credit cards must be valid and have cardholders name printed, or have the same signature in the ID. If signature is not visible on the card, disqualification applies. If expiration date is not visible, it can be shown in the app.
THESE PACKAGES ARE PREPAID, AND YOUR CREDIT CARD WILL BE CHARGED IN FULL WITHIN 72 HOURS OF MAKING THE RESERVATION REQUEST.
Both husband and wife must be between 30 and 68 years of age. Same-sex couples must be between 30 and 60 years of age. Age is based on males for married and living together couples. For same-sex couples, both have to comply with age requirements.
One of the qualified participants must be gainfully employed, self-employed, or retired on the traveling dates.
Cohabitation Proof: Driver's License Official Bank Statements Notarized Leasing Contract Marriage Certificate Utility Bills.
This is a ONE TIME promotion and is not available for guests that have enjoyed any similar promotion purchased through any travel agency, travel agents, airline, hotel employees, UVC, Globequest, or Casa Dorada members or their immediate family, Mini-Vac company employees, and relatives or vacation ownership employees (this clause applies for retirees from the above industries).
The participants MUST spend their first night at The Resort in this promotion, or this promotion will be voided.
You must agree not to attend any other vacation club sales presentation during this vacation, including adjoining dates (before, during, and after your stay with us). Participating in another resort promotion while utilizing this vacation offer is prohibited and will void the terms and conditions obligating you to pay the rack rate to the hotel before check-out. THIS CONDITION APPLIES TO FAMILY OR FRIENDS
Married or cohabiting couples must have a combined Gross Annual Income of at least $55,000.
If married, engaged, or cohabiting, both persons must attend the sales presentation together.
Bring, as proof of ID, one picture ID verifying residence at the same address and one major credit card (American Express/MasterCard/Visa).
Both parties attending the sales presentation must understand, read and speak fluent English or Spanish without the benefit of an interpreter.
Our presentation is designed to last for approximately 120 minutes; however, it could last longer under certain circumstances.
This vacation package is non-refundable.
Failure to meet these requirements or complete our Presentation will result in your credit card being charged the rack rate at the resort and the retail amount of any other incentive(s) you may have received.
You do not qualify if:
Unemployed, part-time Jobs & Students.
Traveling without wife/ Husband or significant other.
Debit Cards, Business Cards, or credit debit cards are not accepted.
Prospects that have attended a presentation for Vacation Travel Club less than 12 months. Members of Globe Quest, UVC, Casa Dorada, Exits, or beneficiaries of the memberships and direct family.
Prospects with properties (house, condos) on the destination they are doing the Presentation.
Singles are not eligible for this promotion
Residents of Caribbean Island are not qualified, including Puerto Rico.
Terms & Conditions
Attendance at a 120-minute sales presentation at a Vacation Club sales center is required. All reservations are subject to availability and based on a first-come, first-served basis. Failure to attend the sales presentation or qualify for this promotion will result in a charge to your credit card for the retail rate during your stay. This offer is not transferable and is not valid in conjunction with any other offer.
OUR SERVICES ARE LIMITED TO MAKING THE RESERVATION ON THE HOTEL OR RESORT YOU SELECT, PAYING FOR SUCH ACCOMMODATIONS, AND (IF INCLUDED IN THE PACKAGE) PAYING FOR THE ATTRACTION TICKETS SELECTED IN THE RESERVATION. ALL INCIDENTALS AND HOTEL/RESORT FEES ARE THE GUEST'S RESPONSIBILITY. TAXES ARE THE GUEST'S RESPONSIBILITY UNLESS INDICATED IN THE PRICE DISCLOSURE. WE ARE NOT RESPONSIBLE FOR THE ACTUAL FULFILLMENT OF THE SERVICES FROM NEITHER THE HOTEL NOR THE RESORT SELECTED, AND YOU SHOULD ADDRESS ANY COMPLAINTS DIRECTLY WITH THE SERVICE PROVIDER (HOTEL OR RESORT'S FRONT DESK).
By making a reservation in response to this promotion, you agree to this policy.
THIS ADVERTISING MATERIAL IS BEING USED TO SOLICIT SALES OF TIMESHARE AND VACATION CLUB INTERESTS.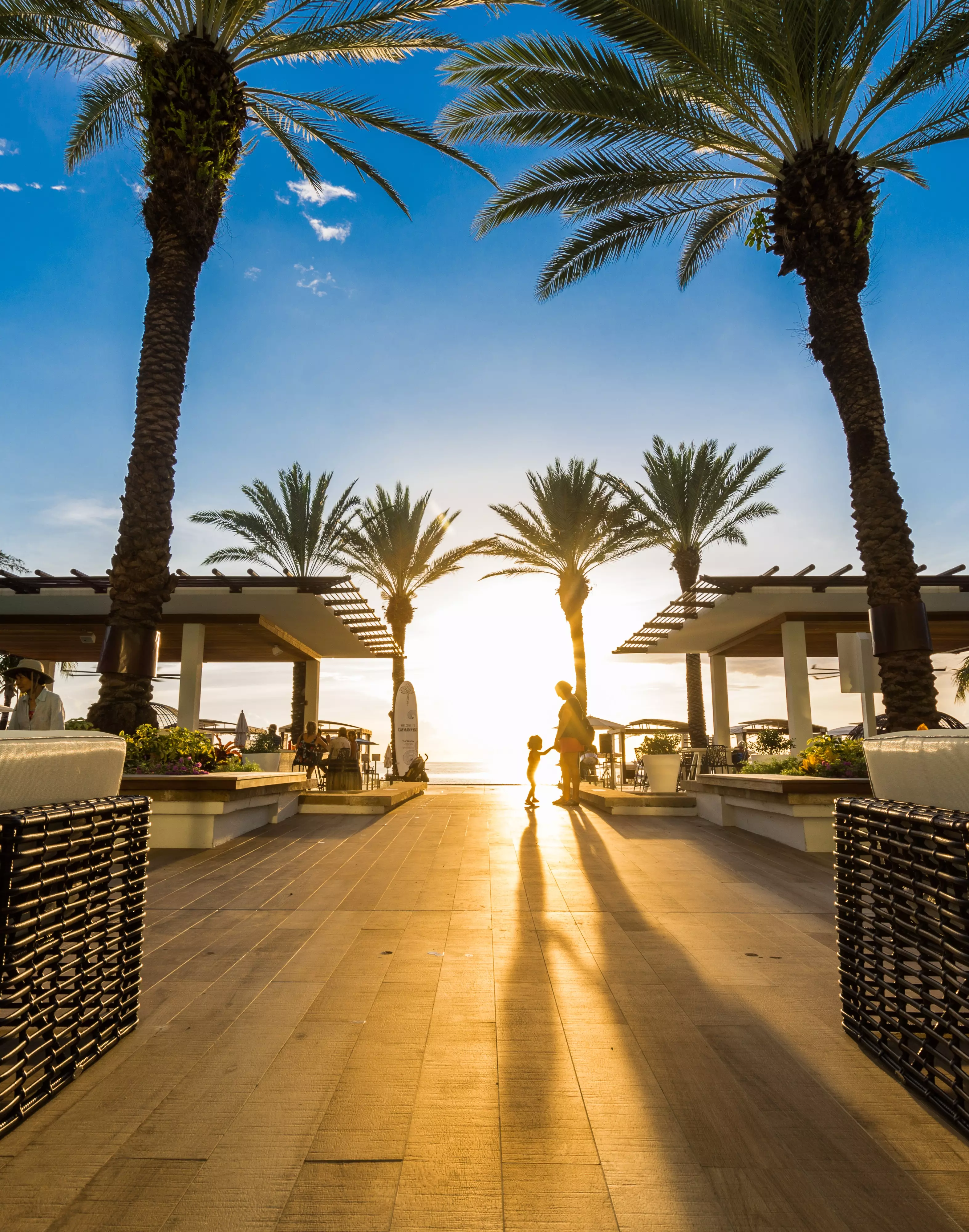 Luxury Aventuras Resort & Spa
Enjoy these great accommodations at the lowest rates online guaranteed by attending a 2-hour informative sales presentation in this special Timeshare /  Vacation Club promotion.
Nestled on a secluded bay in a charming, yacht-studded marina village, Luxury Aventuras Riviera Maya is an unforgettable all-inclusive resort escape to a tropical destination with fun for the entire family. Go deep-sea diving in the shimmering waters of the Caribbean Sea, explore nearby Mayan Ruins in Tulum, relax at the spa with a massage or unwind at the swim-up bar. Enjoy world-class cuisine at any of a dozen bars and restaurants, including kid-friendly dining options or great Riviera Maya activities. Whether you're looking for adventure and exciting recreation or relaxation and rejuvenation, you'll discover it all in Puerto Aventuras, Mexico — one of the Caribbean's most beautiful hidden gems.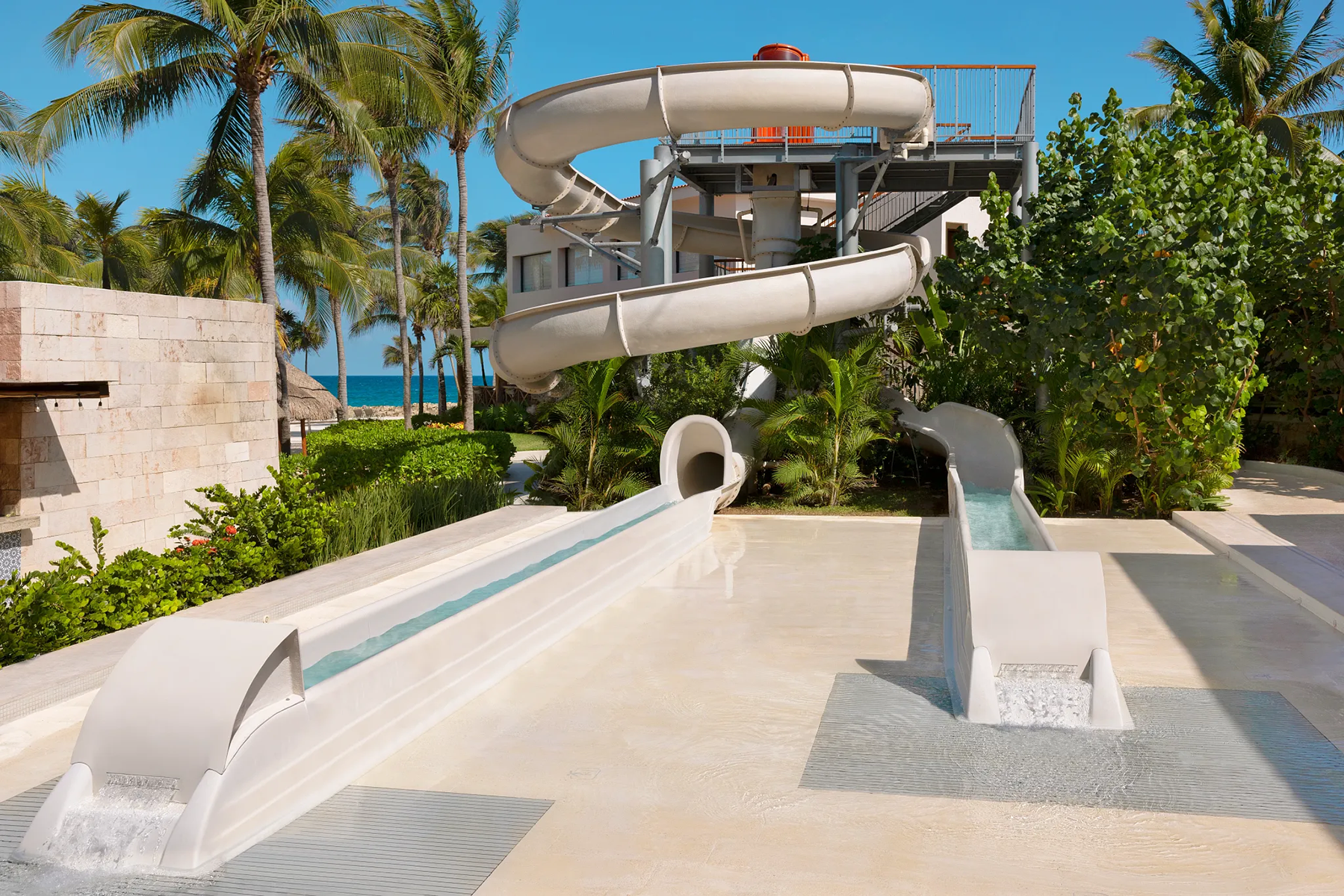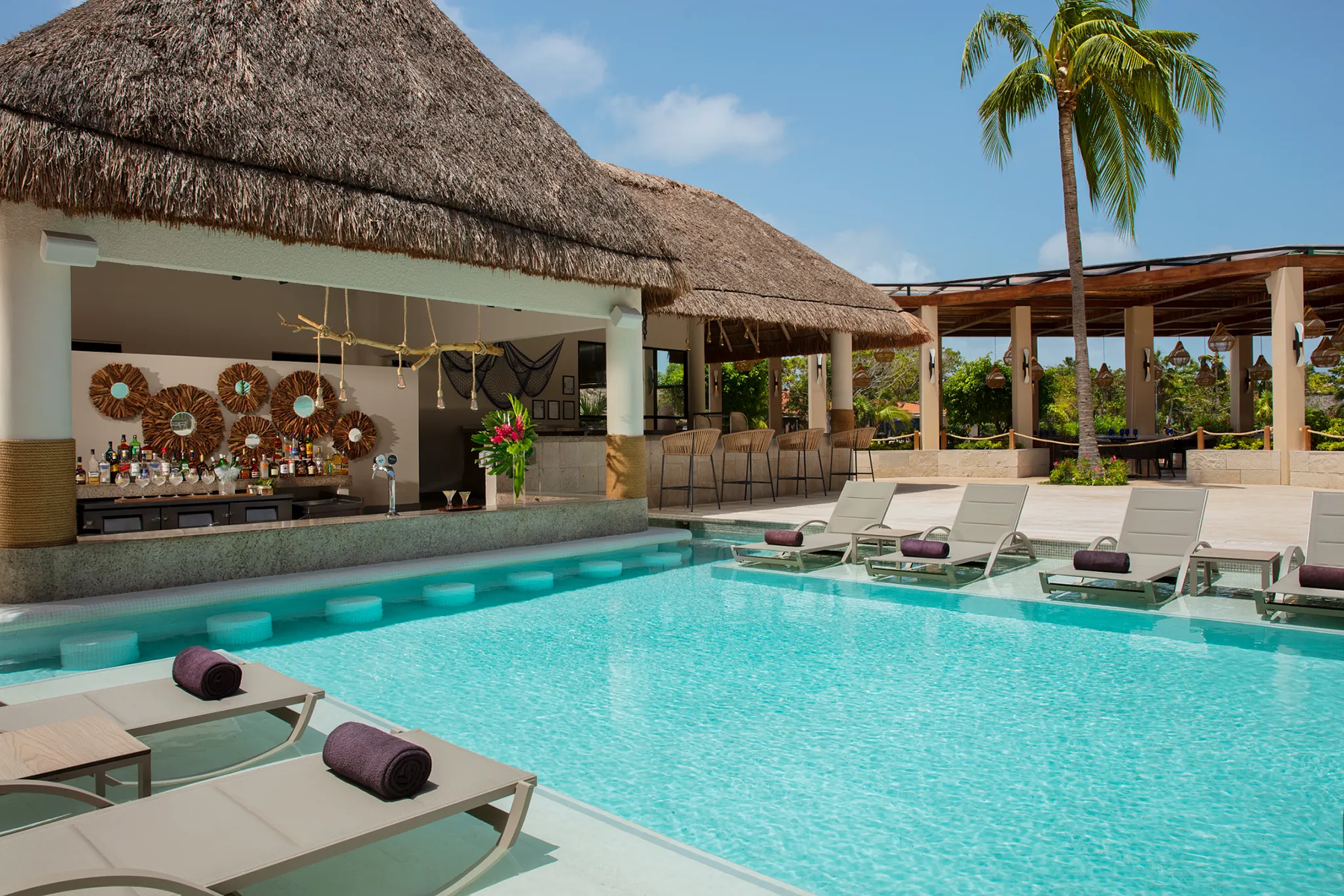 Deluxe Garden View
Luxury Aventuras Riviera Maya boasts a total of 305 luxurious family-friendly guest rooms and suites with well-stocked spacious bath areas and 24-hour room service. Step onto your private terrace or balcony for picture-perfect views of the Azure Caribbean, lush gardens, romantic sunsets or lovely pools. Enjoy a cool beverage from your daily refreshed mini-bar.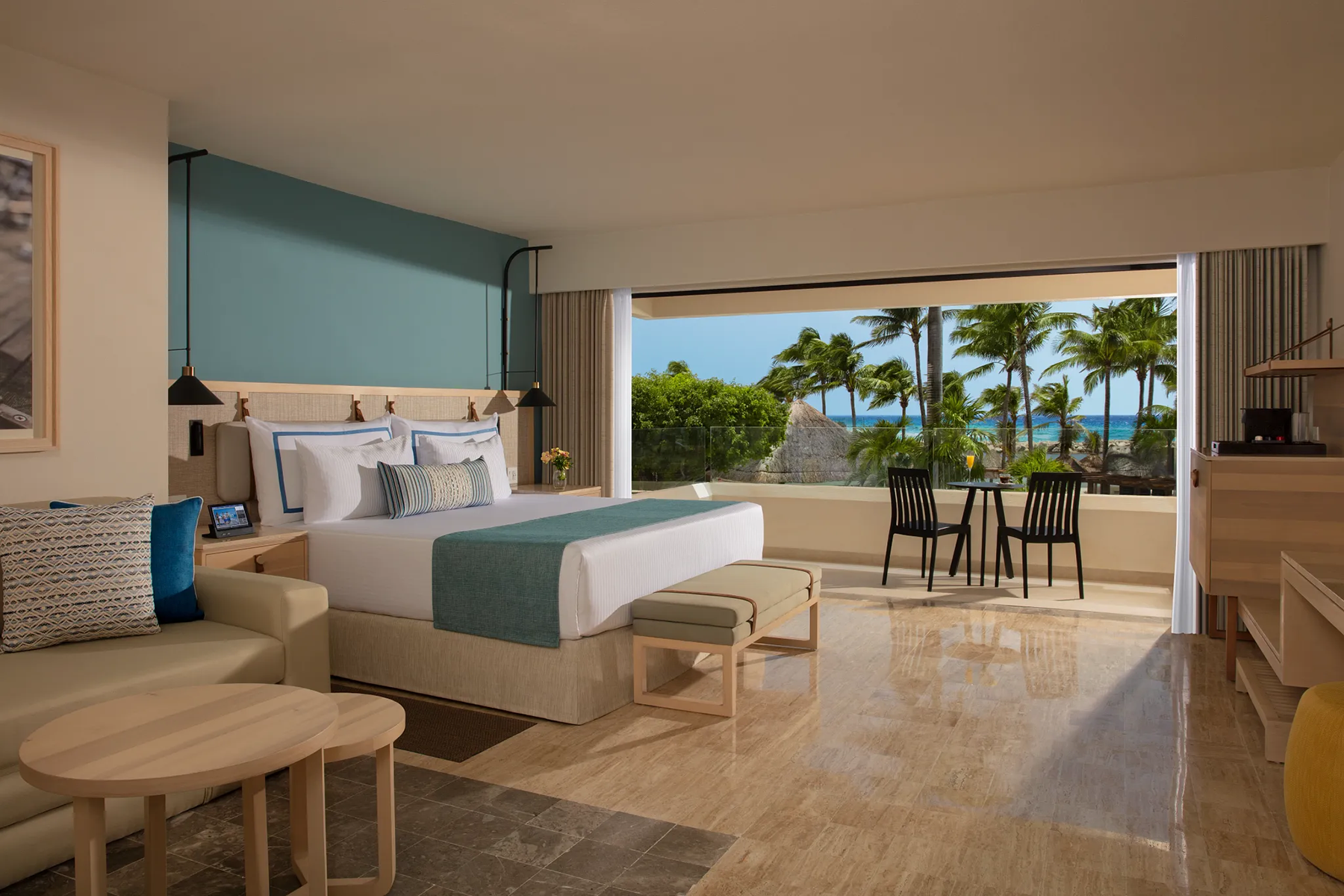 Amenities
Whether you're looking forward to relaxing poolside or crave a little more adventure, our Luxury Aventuras Riviera Maya is an all-inclusive, family-friendly resort with many activities. These include water sports on site, as well as snorkeling, scuba diving and other exploration opportunities nearby. And when you're ready to experience the Yucatan Peninsula, there are a wealth of Riviera Maya tours of ancient Mayan ruins, with plenty of encounters and excursions to choose from, including nearby Tulum or Playa del Carmen.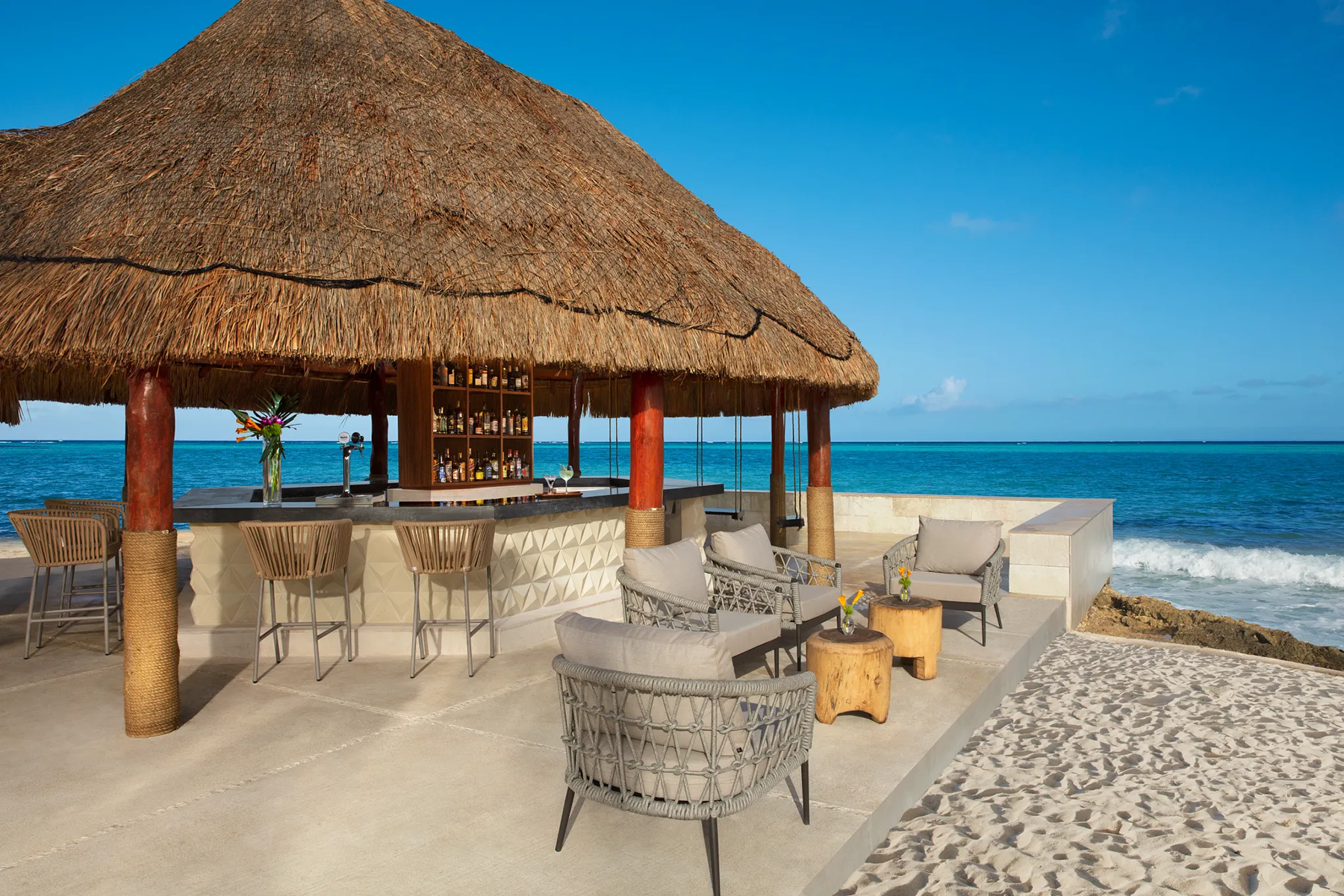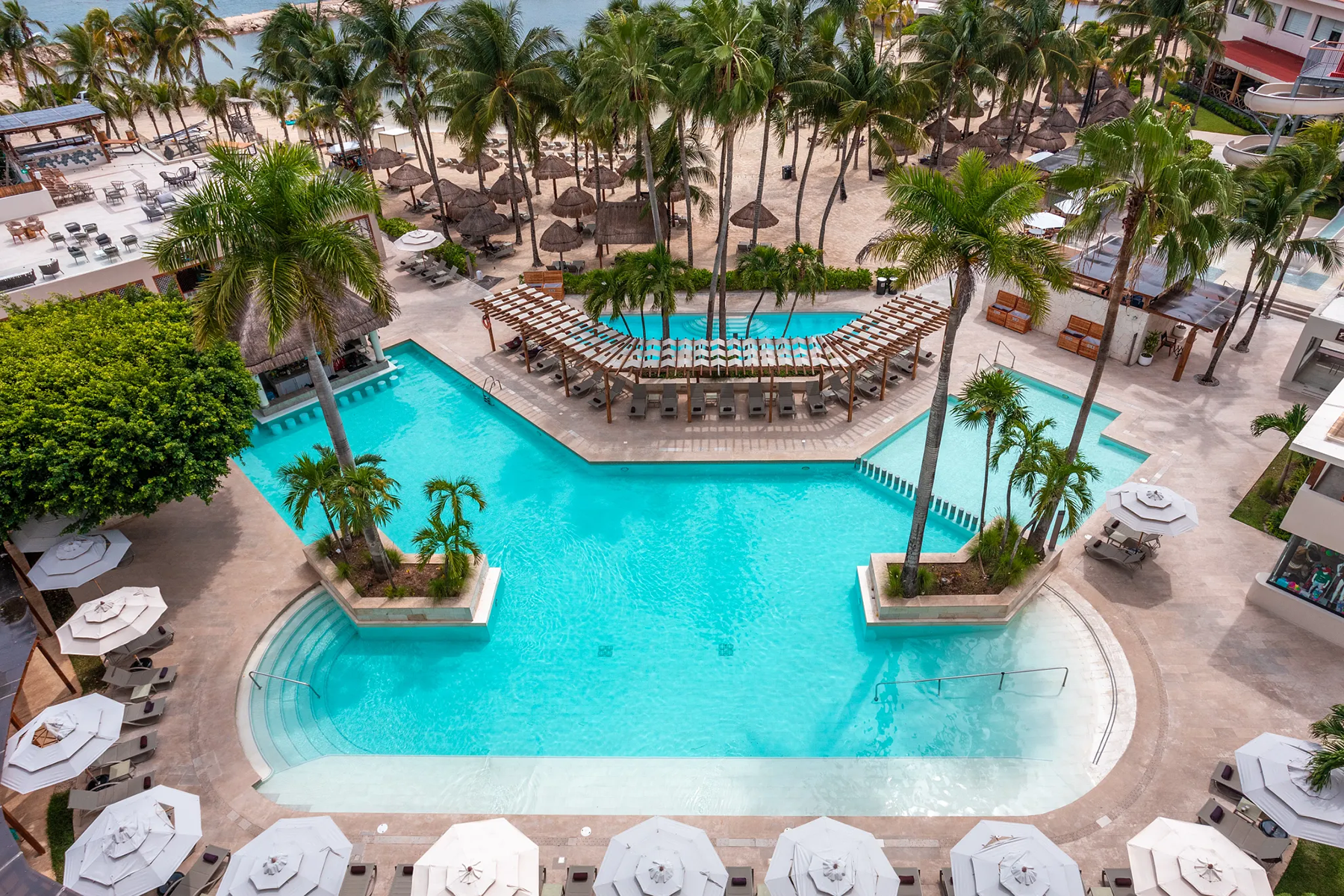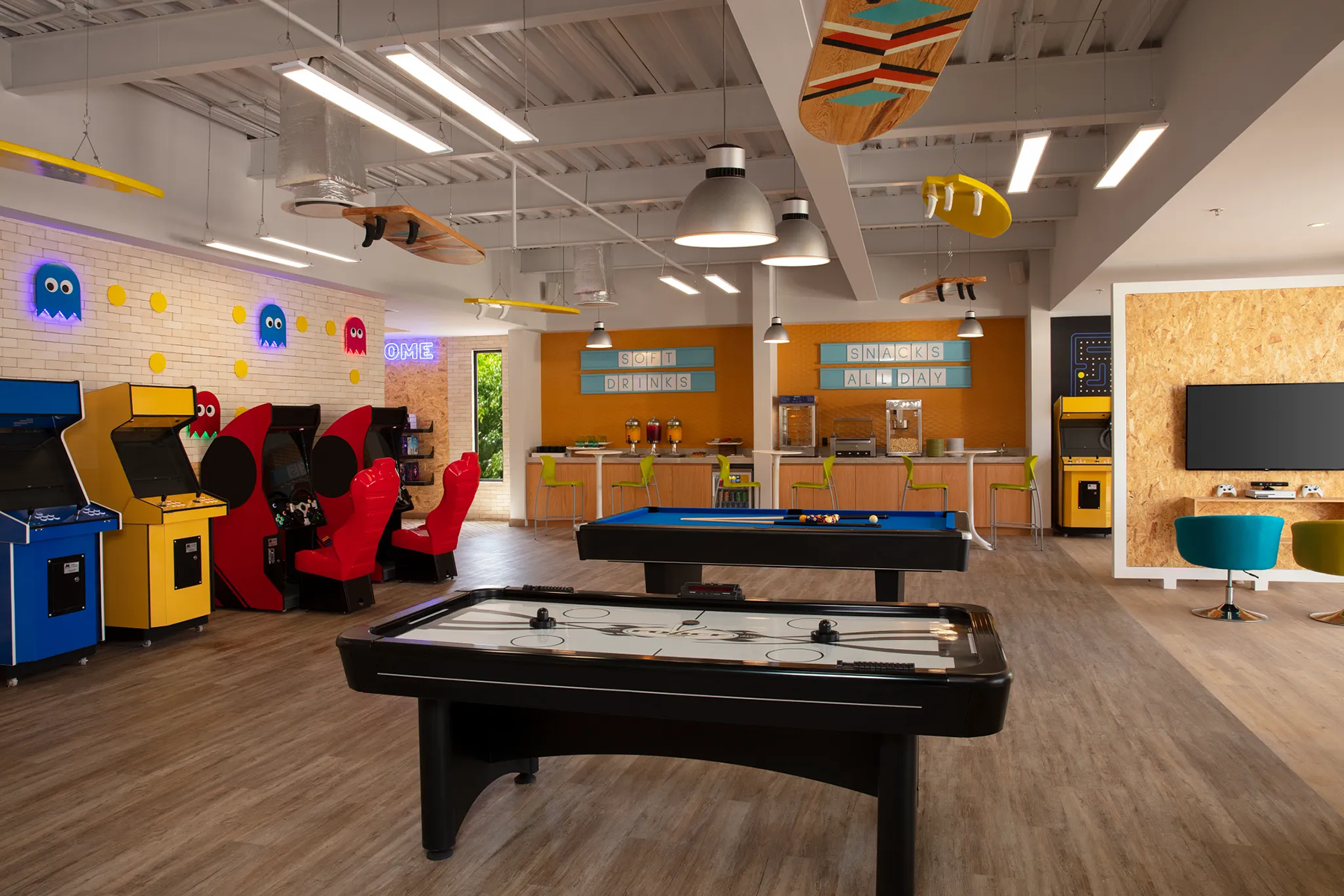 Bars & Restaurants
Explore our international array of specialty restaurants at our all-inclusive Luxury Aventuras Riviera Maya, where reservations are never required. Each is uniquely decorated to pair the specialized menu with an authentic atmosphere designed to provide an unforgettable dining experience. Choose from five à la carte restaurants, a buffet, a grill and a café, including gourmet, elegant and romantic options. Our 24-hour dining allows guests to enjoy a delightful bite at any time. Or stay in and order room service. Your Unlimited-Luxury® privileges include all meals.
Luxury Aventuras Beach Resort & Spa Riviera Maya
Secure Your Stay today!
Take advantage of these great promotional rates by attending an informative 120-minutes sales presentation of the Vacation Club
Luxury Aventuras Beach Resort & Spa Riviera Maya